"Lust und Liebe ohne Skript" (lust and love without script) is an educational and entertaining website for teenagers that focuses on the misconceptions that can be caused by pornography. The imagery shows how artificial it is.
The website is divided into "facts" and "forum" to keep the teenager informed and engaged. The language makes the issue lighter and more fun (e.g. pussy cat, protein shake), and the interactive infographics engage teenagers, clearing up misconceptions about the body and sex.
With the app, the user can test his knowledge about sex myths and porno lies.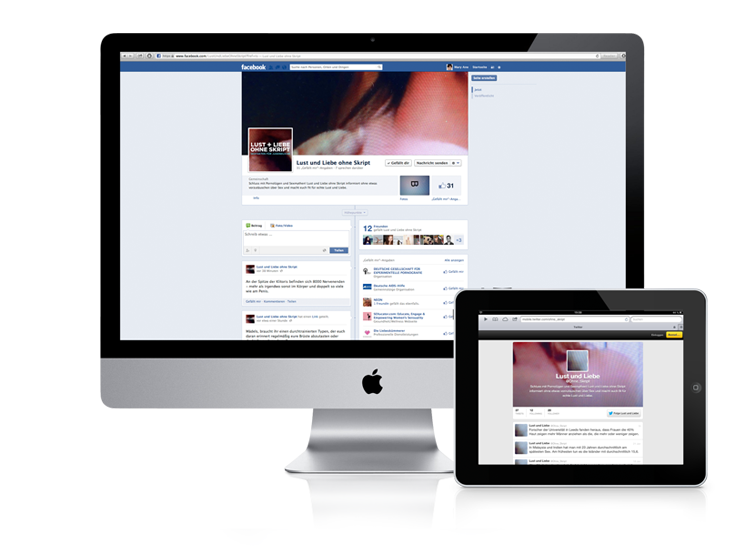 Social Media Sites keep the user updated and draw attention.
The infographics are explicit yet innocent and mainly show the difference between pornography and reality.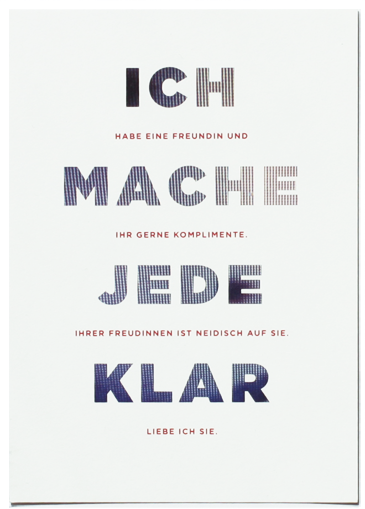 At first glance the postcards show what one could falsely learn from pornography and perceive as reality. But if you read between the lines you can see the truth that might be hidden behind that facade. ("My dick is huge" vs. "My dick is just right. My girlfriend says that it would hurt if it were huge.")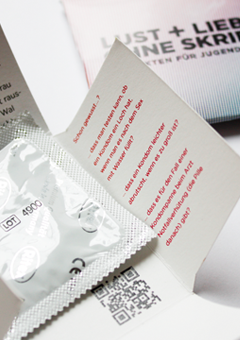 The condoms contain sex tips that are more promising than imitating porn.
The poster has a QR Code that replaces the mostly lacking hair of porn actresses.
In 2010 MBTech hosted its third calender contest for design students. Our submission, The Written Street, was chosen to be published. Each scene portrays MBTech's work on different travelways. Those are present on the streets (even though they are invisible), and brought into focus by styrofoam letters in the photographs.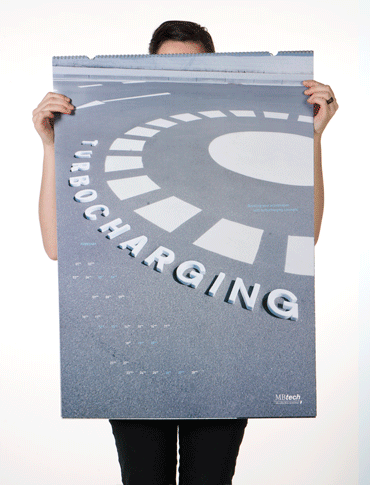 In collaboration with Karolina Zgodzinski, Ronja Scheidel, Christina Wörner and Judith Pustet.
NOVELJOB is a magazine about imaginary jobs, such as Wolkenkratzer (sky scraper), Büstenhalter (breast holder/bra) and Müllschlucker (garbage disposer/eater). It includes job descriptions, interviews and portraits of people and their jobs with additional visual information, as the one seen above.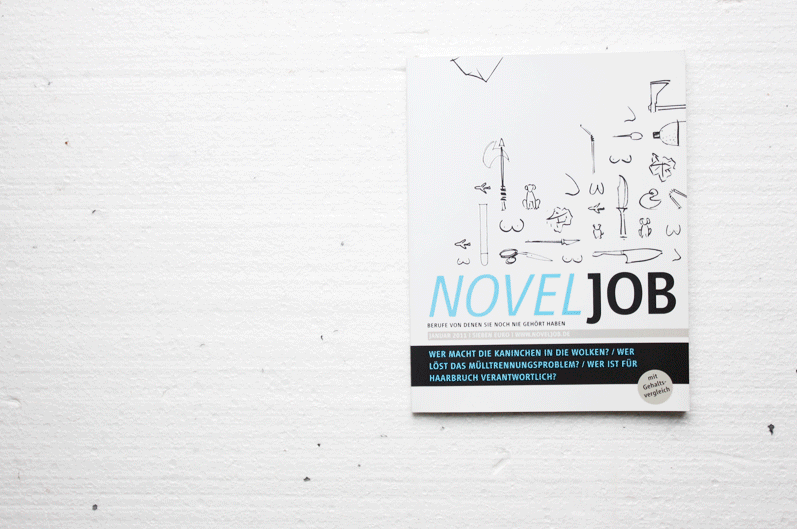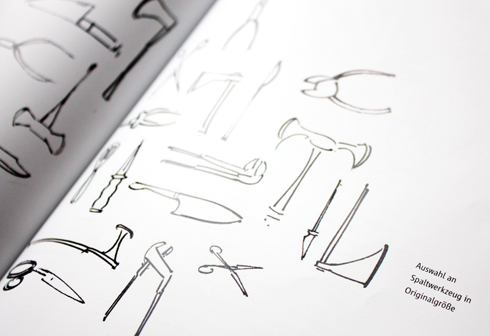 Above: A Hair Splitter's tools to scale.
Below: A Garbage Disposer has two additional stomachs.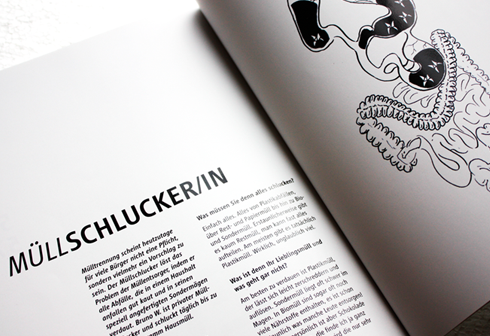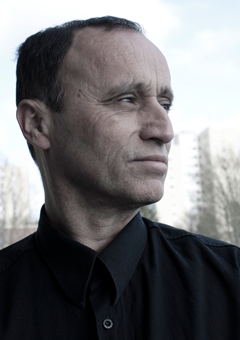 Above: A Soap Dispenser donates or sells soap to people who smell bad.
The bigger their nose, the better they are at their job.

Below: Breast Holders prevent sagging breasts and can make a lot of money
if he works for a celebrity. Dominic says that he has the best job in the world.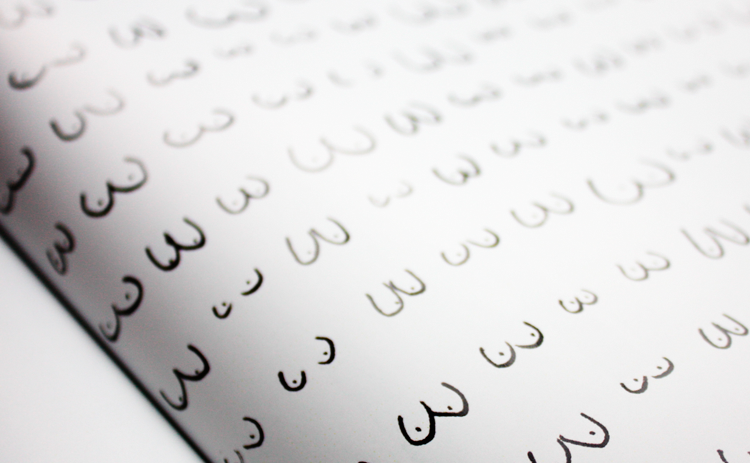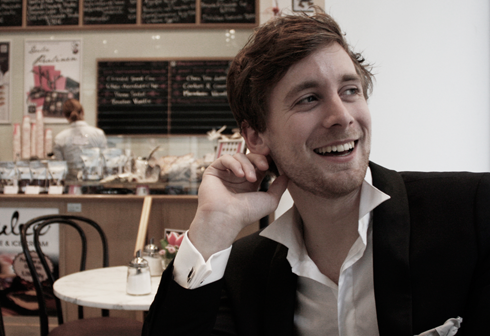 GUM is an online magazine about fetishes and the psychology and people behind it.
The reader can satifsy his curiosity and be a voyeur. He gets an inside look into a part of other people's lives that's usually kept secret. The magazine focuses on the aesthetic part of fetishism – not on the obscene one. Issues are fetish reports, art and photography, portraits, news and events.

A person that has a fetish usually enjoys it in an intimate environment. The fetish is "hidden", which is mirrored in the imagery as certain parts are initially hidden as well.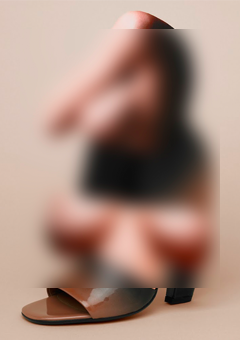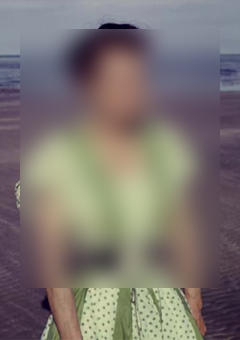 In collaboration with Marjan Haidar and Evangelos Pantazopoulos.